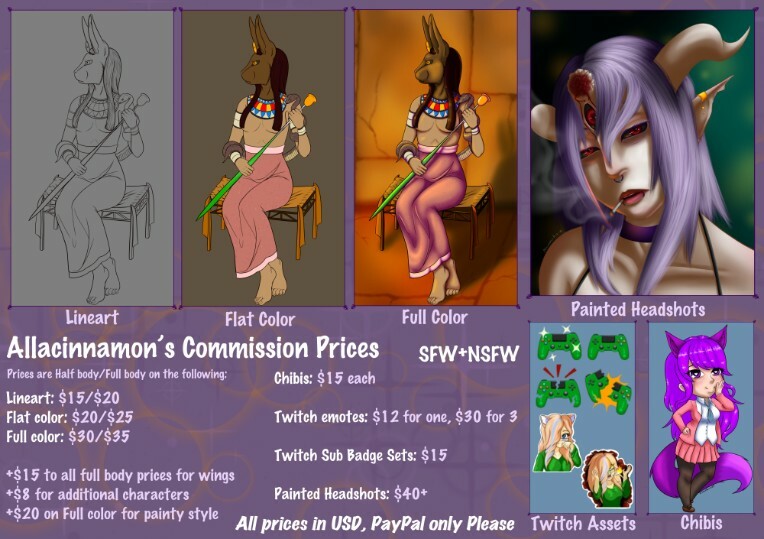 ---
My commissions are open and I finally have set prices. Please message me if you are interested.
Commissions will be done in the order received and around patreon pictures I have for the month.
In your private message, please include the email you wish to have invoiced and which type of art you would like as well as the picture references.
Excessive backgrounds and reworks may get charged a fee and all progress pictures will be watermarked for my security as the artist.
I do NSFW and SFW art and can be done as unpublished works or "anonymous works".